Golf coaching is all about you and what you want to get out of your game. We pride ourselves on being good listeners and aim to provide the best possible professional advice, whilst ensuring each lesson is tailored and enjoyable for the golfer.
Why Coaching?
We're passionate about helping you play better golf.
Every golfer enjoys the game more when they're hitting good shots and playing well. This is our mission for you.
Think back to your last few rounds and try to pinpoint an area that cost you shots…
Maybe, you had too many three-putts as a result of poor distance control? Or did you miss too many fairways to the right meaning you had to chip out sideways? It could be that you play well in practice rounds with your friends but struggle to replicate that in competitions?
Through our experiences in the game and our PGA education, we appreciate that every golfer is different. That's why we offer a range of lessons and packages to suit everyone.
Lessons will cover:
Golf Fundamentals
Swing Basics
Short Game
Long Game
Course Management
Nick Dee - Assistant Professional
Nick is an PGA Assistant Professional and joined the team in September 2021. Having worked as a chef for 15 years, he decided to change careers and follow his dream of becoming a professional golfer. Currently studying his PGA Foundation degree qualification, Nick turned professional off a scratch handicap and returns to the golf club he was a junior member at for a number of years in the early 2000's. Lessons are available with Nick from £15 and packages start from £80.
---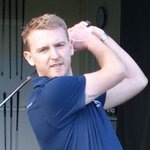 Alex Pritchard
Alex is the Head Professional here at Poulton Park. He brings with him a wealth of experience having played golf since the age of 4 and has now been coaching and custom fitting for the past 5 years. Player Profiles Name: Alex Pritchard Born: Chester Turned Pro: 2013 E-mail: aj-pritchard@hotmail.co.uk Head Professional Poulton Park Golf Club 2018-Present Alex Pritchard a former county player, turned Pro off +2 handicap, Europro Tour player 2013-2015.
---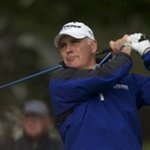 Phil Archer
Phil Archer has joined the team in 2016 and brings with him a wealth of experience and knowledge, having played on the European Tour for over 15 years in over 400 events with some of the worlds best players of recent generations he is available for lessons from as little as £40Name: Phillip Archer Born: Warrington Turned Pro: 1991 E-mail: archergolf@outlook.com Phillip Archer, 49, Former European To
---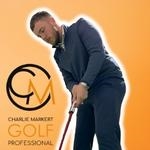 Charlie Markert - Head Assistant Professional
Hello, My name is Charlie and I'm a PGA Professional Coach, I coach all ages and abilities from total beginners to elite professionals. My shared goal with you is to ultimately "Take YOUR game to the next level". I specialise in short game and putting coaching which is where my passion lies. No student of mine Is left in the dark, you will receive support in-between lessons and check in sessions to track your progress. Let's start our golfing journey now ! PLEASE CONTACT ME FOR MORE INFORM
---
What a brilliant facility down at Poulton Park. The best in the area by a country mile and my lesson was so simple and easy to understand and implement. Thanks again Alex
Liam Brownhill - Visitor
I've had golf lessons with lots of pros since I started playing the game 30+ years ago but am glad to have found Alex. He makes every lesson enjoyable. Not only do I leave each time full of confidence, but my head is clear with only a few key takeaways - which isn't always the case with lessons! Highly recommend to anyone who wants to get better!
Paul Jackson - Club Member